Vegetables are an essential part of most people's diets, whether they be health buffs looking for fat-free options or a normal mother wanting her kids to eat healthier. Vegetables are best eaten steamed since their nutritional value, color, and fibers are all preserved that way. This cholesterol-free method of preparing vegetables might offer a healthier alternative to fried vegetables, but the general consensus amongst the masses is that steamed vegetables have a very bland taste as compared to their fried counterparts. Fear not, however, because we'll be listing condiments that will make these vegetables flavorful enough to be considered treats.
Greek herbs
Greek herbs should be your first choice if you want to add a burst of flavor to any dish – steamed veggies are no exception. Greek herbs have a very distinct flavor and adding these to your vegetables while they're steaming will serve as a treat for your taste buds. Greek herbs have a very delicate taste that adds a lot of sophistication to dishes and are best used in their chopped form for garnishing.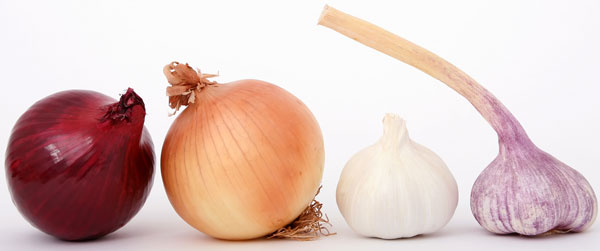 Garlic in every form
Garlic, like Greek herbs, has a very strong and distinct flavor. The ease in cooking with garlic is that you can use garlic in any form – chopped, diced, pureed or powdered – and your veggies will still manage to tantalize your taste buds. Garlic can also be meshed with ginger to make an even more mouth-watering combo.
The classic combo
Let's not forget the classic combo of salt and pepper when cooking. Steamed veggies, like every dish, can instantly be enhanced with a dash of salt and pepper. In the right proportions, this classic combo can turn almost any dish into an instant winner. Even getting the proportions right is not an issue – rookies in cooking will be able to do it. Additionally, these are two spices that every household definitely has.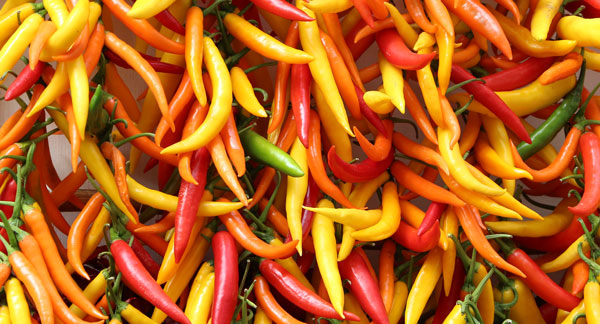 Chilies of all colors
No dish is complete without a little spice in the mix. Chilies of all colors can add a lot of sizzle to your steamed veggies, transforming them from their bland, dull version to a more sizzling version. There's nothing more exciting in a dish than a condiment that can set your taste buds on fire.
A splash of citrus
We can't end this discussion without having discussed the tangier version of steamed vegetables. Adding a few drops of lemon can do wonders to the flavor of the vegetables. Lemons are a whole new league of strong and sour flavors that make your steamed veggies tasty enough for you to lick the whole plate clean.
Now that you've been briefed on how to spice up the otherwise bland-tasting steamed veggies, you can start following these recipes to make your own version or if you're feeling even more adventurous, you can try your hand at inventing new recipes to add a dash of flavor to these vegetables. After all, to eat healthy does not in any way mean that you shouldn't have tasty things to eat.